Shoulder Pain Treatment in Columbus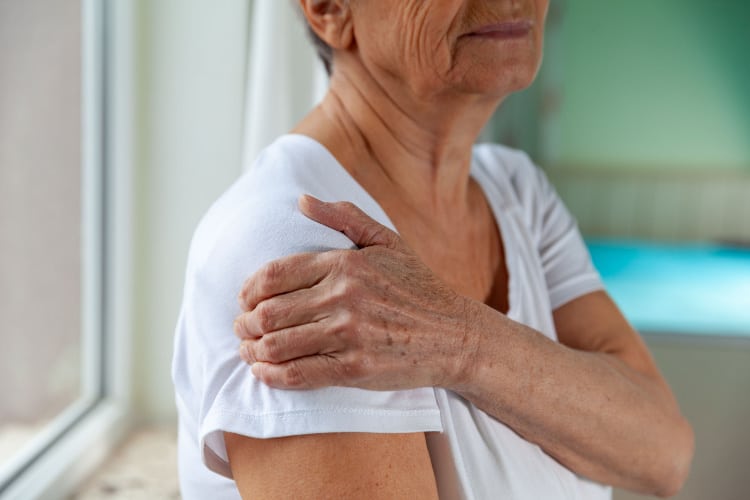 Shoulder pain has the power to stop you in your tracks and keep you from completing all your daily activities. Even the simplest tasks, like brushing your hair, can prove difficult to impossible, leaving you looking for a way to get relief from the pain.
If that's your reality, you may benefit from seeing a chiropractor for shoulder pain—and our team at Driver Chiropractic can help. As the leading provider of shoulder pain treatment in Columbus, we have what it takes to help you feel better and resume all your daily tasks.
Common Causes of Shoulder Pain
Both acute injuries and chronic conditions can cause shoulder pain to develop at any stage of life. The risk of developing chronic shoulder pain increases as you age, however.
The most common cause of chronic shoulder pain is tendon inflammation, like rotator cuff tendinitis. Also known as bursitis, this condition arises when the rotator cuff tendons end up trapped beneath the bony structures.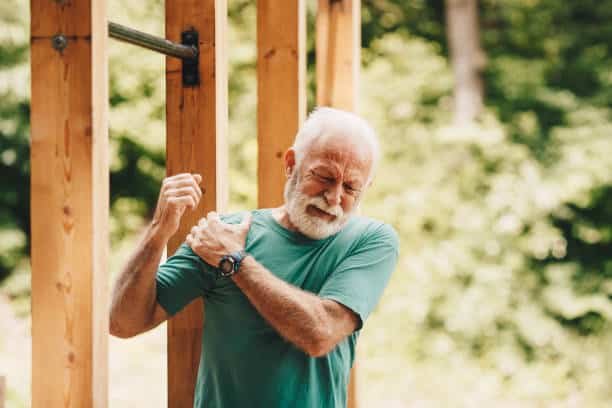 Other causes of chronic pain in your shoulders include:
Arthritis
Bone spurs
Frozen shoulder
Rotator cuff tear
Nerve injuries
Poor posture
Acute injuries like fractures and dislocations can also cause immense pain in your shoulder. Even overuse can cause pain and stiffness that prevents you from moving, raising, and otherwise using your arms like normal.
No matter the cause, chiropractic care for shoulder pain can help you feel better and resume your normal activities. As your chiropractor, we will create a personalized treatment plan designed to reduce pain and restore your range of motion.
Chiropractic Techniques for Shoulder Pain
At our clinic, we can employ many effective chiropractic techniques during your shoulder pain treatment in Columbus, such as: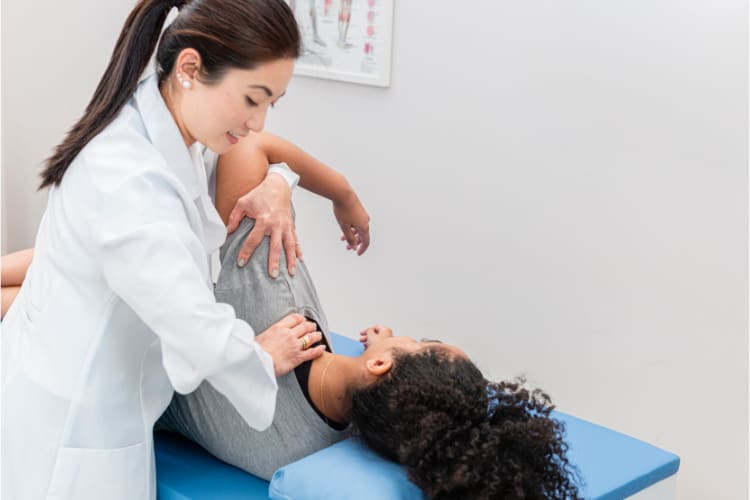 Diversified Technique is the traditional approach to chiropractic care, which involves pairing manual adjustments with low-amplitude thrusts for precise shoulder joint correction.
Activator Method uses a spring-loaded Activator instrument to go beyond manual strength in performing shoulder adjustments while still maintaining a gentle approach.
Logan Basic Technique works at the base of the spine to relieve tension that could pull your posture out of its ideal position and result in minor to severe shoulder pain.
Specific Prone Technique is a hands-on approach involving the adjustment of certain areas of the spine that may be contributing to your shoulder pain.
Extremity Adjusting helps reduce pain and improve range of motion through precise adjustments of your shoulder and other joints in your arm.
The total number of treatments needed depends on the cause of your shoulder pain and the severity of your symptoms. You should see gradual improvements as you follow your chiropractic care plan. Your chiropractor can make changes as needed to further relieve your pain and ensure the care process aligns with your expectations.
Benefits of Chiropractic Care for Shoulder Pain Treatment
Our personalized chiropractic care for shoulder pain helps promote healing, improve overall wellness, and prevent injuries. Each treatment helps free trapped tendons and nerves, ease muscle spasms, and reduce joint inflammation.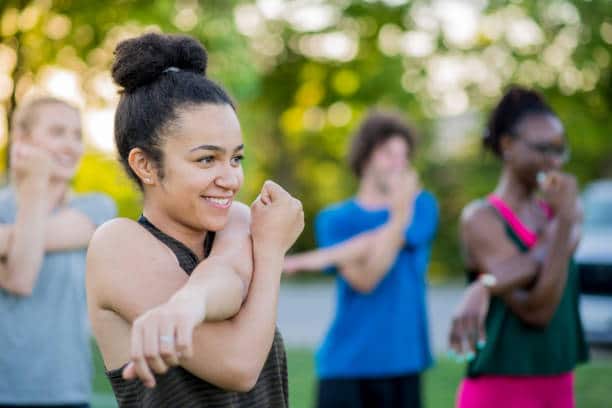 As a result of the chiropractic care process, you'll likely experience many excellent benefits, such as:
Reduced pain and discomfort as you go about your day and try to sleep at night
A marked decrease in inflammation that boosts range of motion and provides pain relief
Overall improved shoulder strength, mobility, and flexibility with each treatment
Protection from future shoulder injuries and chronic conditions, like bursitis
Peace of mind that your shoulder pain will soon become a distant memory
Unlike many traditional treatments for shoulder pain, chiropractic care is non-invasive yet fully resolves the pain instead of just masking it. The care process helps your body heal properly and stay in the ideal alignment, so you can avoid future injuries as you return to your normal daily activity levels.
Why Choose Our Chiropractic Clinic
At our chiropractic clinic, Dr. Dylan Driver can provide the comprehensive care you need to live without shoulder pain once again. He will expertly assess your condition and then select the chiropractic techniques that will work best for your condition and symptom severity.
Throughout that process, his support staff works closely to ensure you enjoy the absolute best care experience at every visit. So, when you come to our clinic, you can rest assured that we'll always put your comfort and well-being first while helping you find relief from shoulder pain.
Schedule Your Visit for Chiropractic Care for Shoulder Pain
Chiropractic care can help you find relief from shoulder pain and return to your normal activity levels. The care process will also help strengthen your shoulders while boosting flexibility, effectively helping you avoid injuries in the future.
If you want to experience all the benefits of chiropractic care for shoulder pain, dial 402-270-1062 to reach our team at Driver Chiropractic and schedule your appointment. We'll help you find the best time to come into our clinic and create a care plan for your shoulder pain treatment in Columbus.